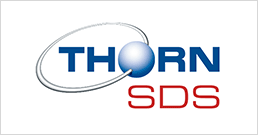 Thorn SDS supplies a wide range of services for clients that operate in highly secure data processing environments, typically providing its expertise by embedding experienced personnel in a clients' facility. This full-service outsourced proposition is delivered by teams of experts in many different disciplines.
Thorn SDS specializes in evaluating the operational processes of an existing facility such as control room, ground station, or network operations center, proposing a streamlined alternative, before seamlessly transferring the required staff, processes, technology, and assets to provide a managed and service-driven, risk-free solution for the client. This enables the client to concentrate on their core services, knowing that the operation and maintenance of their application is in safe hands.
In many applications, Thorn SDS also undertake support functions for the client, adding further value to our proposition and enabling the client to have an all-encompassing managed service – these services include administration, human resources, procurement, integrated logistics, project control, quality, and health & safety.
The expertise and capability of Thorn SDS can be utilized in many sectors, including Space and Defense, Oil and Gas, Security, Local and National Government, Transportation, ICT, Facility Management, and Science. Potentially any bespoke control, data, or image delivery application or facility that can be ring-fenced and operated as a standalone service could be managed by Thorn SDS.
Product:
Specialist IT services and engineering professionals for secure environments
Operations:
UK & Germany
Established:
1990
USP:
Managed outsource staff and services within secure client domains
Markets:
Space, defense, aviation, oil & gas, cybersecurity, and vigilance.
Number of employees:
50