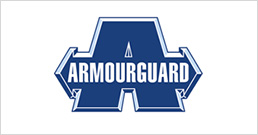 Armourguard has been safeguarding people and places throughout New Zealand for 80 years.
Armourguard offers a wide range of specialist security services, including static guarding, cash transportation and processing, noise control and parking infringement enforcement, event security, security patrols, and alarm response services.
Benefiting from decades of experience, Armourguard has a network of high caliber personnel that stretches the length and breadth of New Zealand. Its teams of skilled professionals receive specialized training and have cutting edge technology to ensure an efficient operation and a highly robust, auditable service.
Operating nationwide, Armourguard has the capacity to cover any type of security guarding requirement, including security ambassadors for airports and public facilities. It also works with the New Zealand Police to protect the integrity of crime scenes has a proven track record protecting Foreign Embassies and Consulates as well as many New Zealand Government Departments.
Armourguard also serves the private sector and offers world-leading expertise to banks and retailers. It has developed the most sophisticated cash logistics service in the Southern Hemisphere, with a fully-automated and integrated end to end tracking systems and anti-theft measures. Armourguard operates a fleet of purpose-designed armored vehicles to securely transport high-value consignments such as cash, bullion, vouchers, precious cargo, and confidential documents.
Product:
Specialist security and cash in transit services provider
Operations:
New Zealand
Established:
1939
USP:
Experienced personnel, superior processes, and technology
Markets:
Government infrastructure and private sector
Number of employees:
1750